Description
Orca Agate Sphere
This Orca Agate Sphere is 6cm in diameterand weighs in at 297 grams.
Orca Agate sphere allows you to perceive yourself clearly. Named for the beautiful depths of the ocean, as well as the majestic orca whale, Orca Agate sphere is a powerful stone that resonates with the Throat Chakra. 
Orca Agate sphere is known as the forgiveness stone because it aids in open, honest self-communication and reconciliations. Orca Agate can release self-doubt or self-loathing and brings inner peace and calm. It is deeply connected to communication and inner truth and can help one connect to their inner psyche and acknowledge hidden self-truths.
This stone is often used to heal any deep emotional scars. Once identified, Orca Agate can heal any deep internal emotional wound.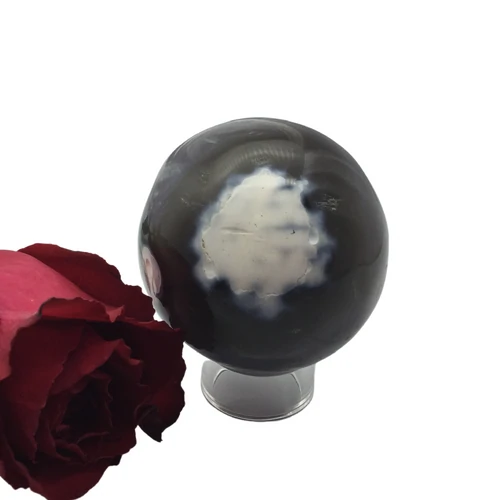 Payment & Security
Your payment information is processed securely. We do not store credit card details nor have access to your credit card information.